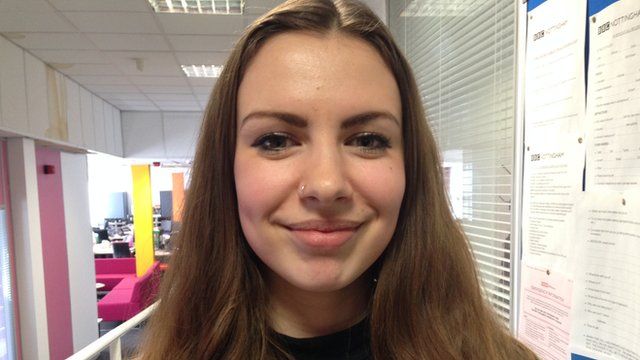 Video
Generation 2015 profiles: Llinos Evans
I was born in a rural area of North Wales. I spent my time divided between the beautiful countryside surrounding Snowdonia and slightly impoverished seaside towns. 
The Welsh language and culture has always been an integral part of my personality. I didn't speak English until I was about three.
In my adult life I remain passionate and proud of my unique heritage and would describe myself as Welsh rather than British. This identity, along with a keen perception of injustice, has informed many of my political opinions.
My connection to where I'm from has kept me rooted; yet I have travelled and lived abroad and am eager to do much more. At times I find it hard to reconcile these two sides of myself.
I love to read and watch experimental films. I'm most interested in feminist works such as Margaret Atwood's The Handmaid's Tale, Sharon Old's Stag's Leap and Su Friedrich's avant-garde films.
Join the conversation with @BBCGen2015 and find out more at bbc.co.uk/generation2015
Go to next video: Generation 2015: Aled Illtud Humphreys