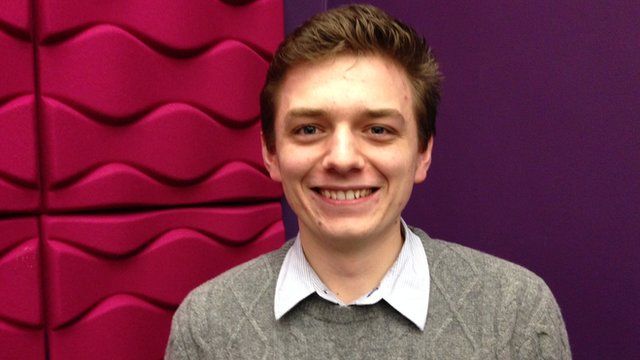 Video
Generation 2015 profiles: Duncan McCombe
I am a 19-year-old entrepreneur from Manchester.
I left college without a clear idea of what I wanted to go on to do next. I decided to take three gap years to find out what it was I was really passionate about and to set up a social enterprise.
Network Young is a programme in schools for students aged 14 to 19 aimed at helping them develop a high quality, professional network which will help them choose a career.
We do this through running workshops in schools delivering inspiring talks from successful people in business, facilitating workshops to teach students important skills they will need in the future and introduce them to our directory of contacts from the industry the student is interested in.
Join the conversation with @BBCGen2015 and find out more at bbc.co.uk/generation2015