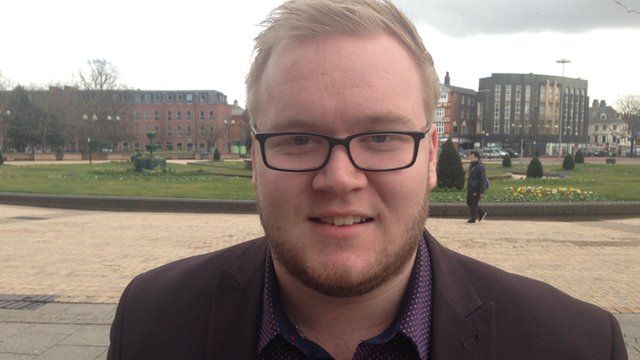 Video
Generation 2015 profiles: Liam Pearce
I'm a 23-year-old graduate and now a senior marketing consultant at a b2b technology company.
I have a dream of eventually running for parliament in the 2020 election. I grew up in a single-parent home, living on a council estate, surrounded by the working class.
I am strongly pro-Europe and I think that all politicians should focus more on young people. In 2010 I helped launch a "Votes at 16" campaign and constantly campaigned for young people's rights via several different charities (YouthNet, CRAE, 4Children and British Youth Council).
I am the first in my family to vote. I am constantly trying to persuade my parents to vote (to no success so far).
29 Mar 2015

From the section

UK