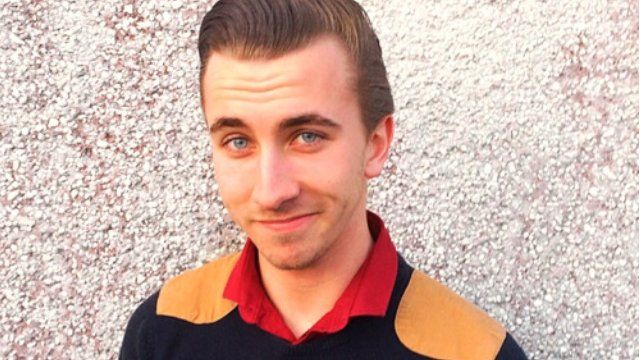 Video
Generation 2015 profiles: Dylan Morris
I'm 20 years old, and a first-year law student at Plymouth University, which is also my hometown.
I'm passionate about many issues, but the most important to me is probably drug-law reform. I believe that too many people are being persecuted by unfair laws that are extremely backward on the international stage.
I also have an incredibly strong opinion when it comes to the cuts to legal aid which have left thousands of people unable to access justice in the UK; something which I believe is a fundamental right in any civil society.
Finally, an issue very close to my heart is the continuing fight for LGBT rights in the UK, as I still believe that there is much to do.
Join the conversation with @BBCGen2015 and find out more at bbc.co.uk/generation2015