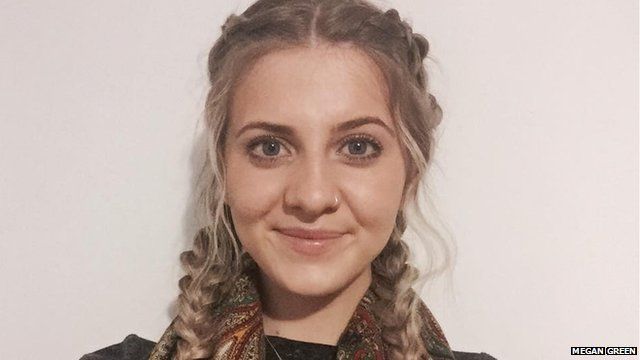 Video
Generation 2015 profiles: Megan Green
I'm a 20-year-old jewellery-maker from Biggleswade in Bedfordshire. recently dropped out of university to focus on making jewellery and starting my own business.
I don't consider myself particularly well-informed when it comes to politics. I just feel angry about things like my insane university debt, rising train fares and how the other day I spent two hours' wages on a tube of eczema cream.
I think it's important that we as 'young people' bridge the gap between getting annoyed with everyday things, and the technical jargon the government refers to like "the economy" and "inflation" which ultimately confuses us into not voting.
When I'm not sticking it to the man I enjoy drinking tea and reading books.
29 Mar 2015

From the section

UK