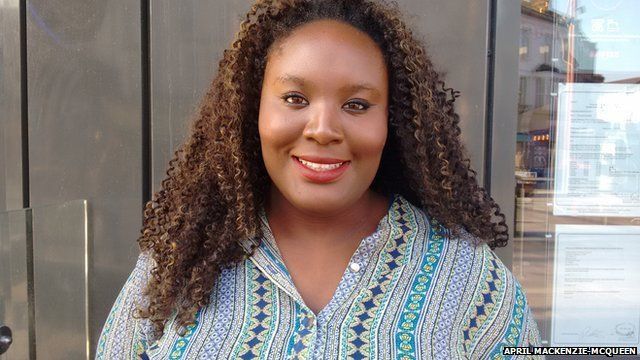 Video
Generation 2015 profiles: April MacKenzie-McQueen
I'm 23 and from London. This will be my second time voting in a general election.
I am most concerned by matters of social mobility, protecting the NHS, mental health, and the lack of decent jobs and pay to go with it.
Another major concern for me is the lack of "truly affordable" housing to both buy and rent.
I would like a government that is willing to bring education costs right down and ensure that other entry-routes into a career are well paid. For example apprentices should be paid at least the living wage.
Lastly, I am concerned about the lack of attention given to big businesses and the super-rich who avoid paying their share of taxation.
Join the conversation with @BBCGen2015 and find out more at bbc.co.uk/generation2015
29 Mar 2015

From the section

UK