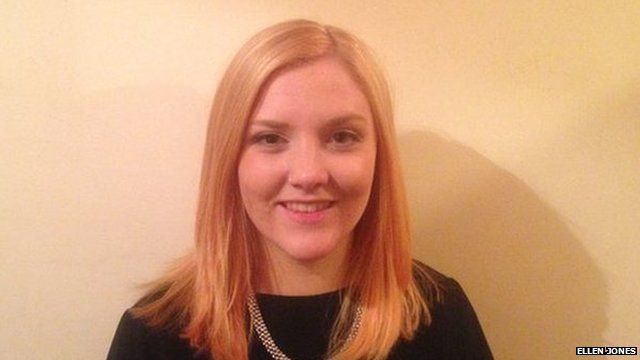 Video
Generation 2015 profiles: Ellen Jones
I am from Flintshire in North Wales. I lived in a small village called Northop with my mother and younger brother until I went to study history at the former University of Glamorgan.
My brother suffers from a syndrome called PWS and needs a lot of support. This made it very hard for me to leave.
I am currently living in Cardiff. I graduated in July 2014 and am now the Vice President Pontypridd at the University of South Wales Students' Union.
Student politics is part of my everyday life so it was natural that I became interested in it on a larger scale.
Join the conversation with @BBCGen2015 and find out more at bbc.co.uk/generation2015
Go to next video: Generation 2015: Aled Illtud Humphreys