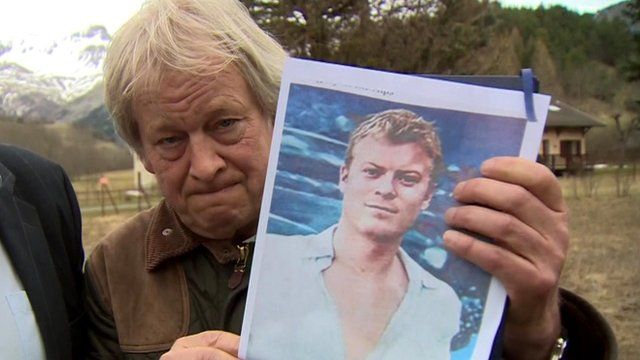 Video
Alps plane crash: 'My son should not be forgotten'
The father of a British man killed in the Alps plane crash that claimed the lives of 150 people, has said his son and all the victims should not be forgotten.
Paul Bramley, 28, from Hull, is one of three Britons known to have died when an Airbus A320 crashed in France on Tuesday.
His father, Philip Bramley, said there must be no repeat of the tragedy.
Paul Bramley had been studying hospitality and hotel management in Lucerne, Switzerland. He was travelling to the UK via Dusseldorf after a short holiday in Barcelona.
Go to next video: Ex-girlfriend: Co-pilot was 'aggressive'