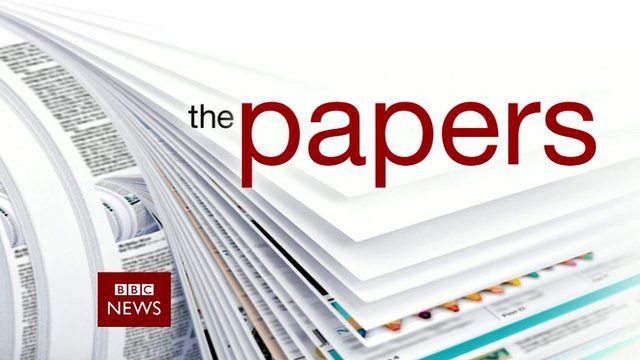 Video
The papers: Sunday's front pages
Sunday Mirror political editor Vincent Moss and Kate Devlin, political correspondent for Glasgow's Herald, joined the BBC News Channel to review Sunday's papers.
They began by discussing the Sunday Telegraph's front page, which features a number of election pledges from Conservative leader David Cameron.
The pair then moved on to a Sunday Times report about an opinion poll putting Labour four points ahead of the Conservatives in the wake of the first pre-election TV "set-piece".
They also examined the Observer's front page story, featuring a plea not to stigmatise people with depression in light of claims about the history of the co-pilot who's believed to have brought down a jet over the French Alps.