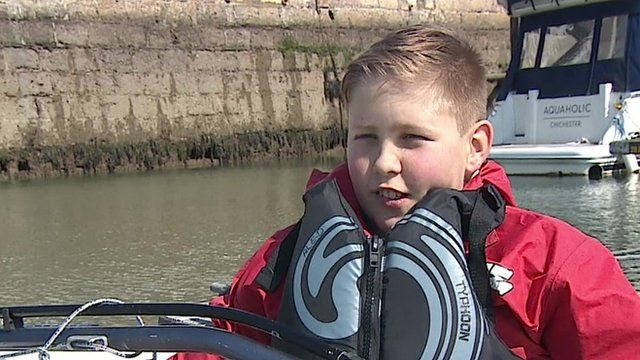 Video
Young Citizen Awards: Aled Griffiths' story
Aled Griffiths. 11, was born with a hole in his heart, missing fingers, curvature of the spine, as well as bowel and bladder problems and only one kidney.
He has undergone multiple operations due to his rare medical disorder, known as vacteryl association.
But despite all this, Aled campaigns to help others with the condition and enjoys talking to people about his issues to raise awareness.
His voluntary work has lead to him winning one of this year's Rotary Young Citizen Awards.
Ed Goodridge reports.
You can read more about the Young Citizen Awards here.