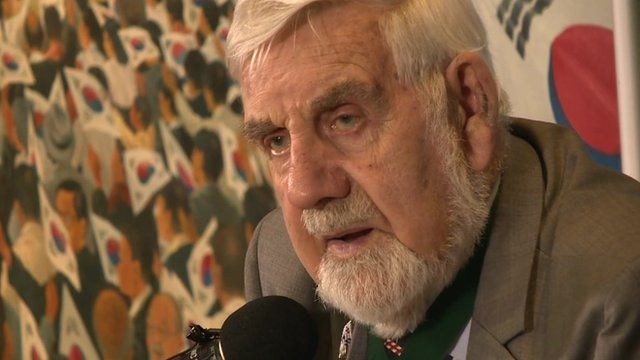 Video
British VC hero hands medals to South Korea
A British veteran of the Korean War has returned to South Korea to give his Victoria Cross "to the people".
Bill Speakman, 91, from Altrincham, won Britain's highest award for gallantry after repulsing attacks by Chinese and North Korean troops on 4 November, 1951.
Mr Speakman said he wanted his medals displayed in South Korea as a tribute to British bravery in the war against North Korea fought by United Nations forces, led by the US.