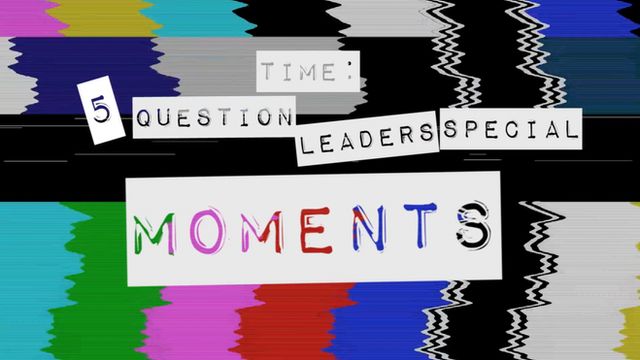 Video
What were young people saying? Five big Question Time moments
With the soothing tones of David Dimbleby orchestrating the last big TV event of the election Thursday evening, we used WhatsApp to canvas the opinions of our carefully selected panel.
From the hour and a half of grilling by the Question Time audience, we selected five of the night's biggest moments. But what did our panel of young people think?
This video was made as part of the #InMyShoes conversation, follow us on Twitter.
Watch more of our videos here.
The contributors to the live reaction were all BBC Generation 2015 participants ... visit their website for more information.
Go to next video: #InMyShoes: Frankie Leach - Zero Hour Contracts