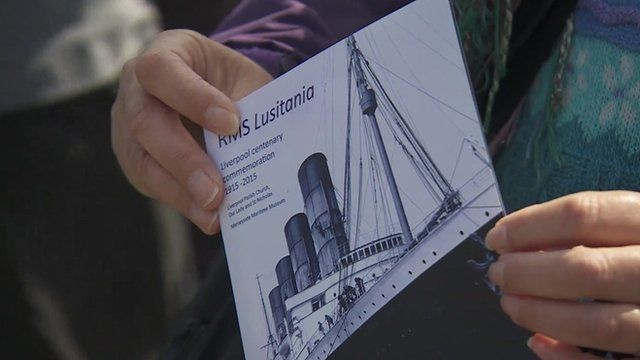 Video
Lusitania: Ceremonies mark 100-year anniversary
Thousands of people have attended ceremonies in Ireland and Liverpool to mark the 100th anniversary of the sinking of the Lusitania.
About 1,200 people died when the passenger liner was hit by a German torpedo off the Irish coast during World War One.
No-one knows why she sank in just 18 minutes, but there were reports of a second explosion shortly after the torpedo hit.
Duncan Kennedy reports.
Go to next video: Survivors' tales from sinking disaster