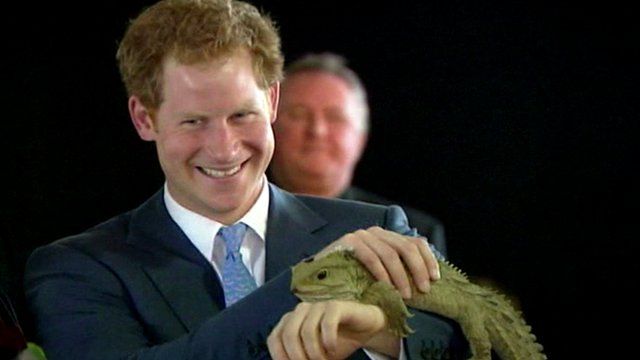 Video
Prince Harry holds 100-year-old reptile in New Zealand
Prince Harry has come face-to-face with his reptilian namesake, a 100-year-old tuatara called Henry, during the second day of his visit to New Zealand.
The prince was christened Henry when he was born in 1984, even though he is known as Harry.
The prince met the reptile at Invercargill Airport before flying to the country's most southern and remote community on Stewart Island.
James Coomarasamy reports.
Go to next video: Aussie admirer steals a kiss from Harry