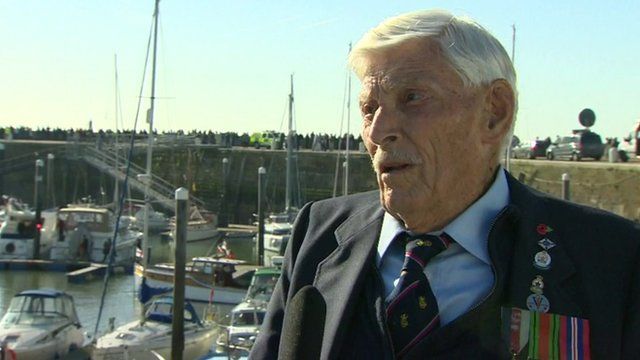 Video
Dunkirk flotilla marks 75th anniversary of WWII rescue
About 50 small ships which helped rescue British and French soldiers trapped on the beaches in northern France in the Second World War are to set sail across the Channel to mark the 75th anniversary of the rescue.
The craft, escorted by RNLI and Royal Navy vessels, are heading from Kent to the French town of Dunkirk for official commemorative events.
Andy Moore spoke to veteran Michael Bentall about his experience of the rescue.
Go to next video: Celebration and remembrance