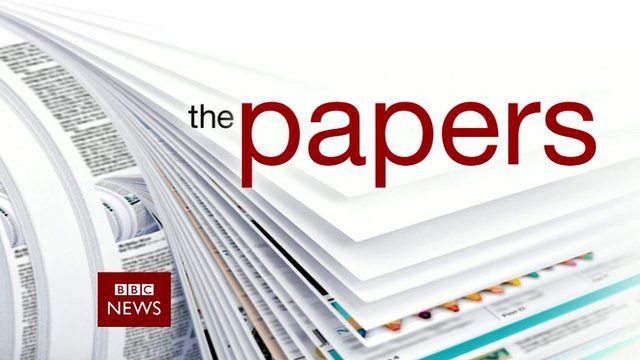 Video
The papers: Sunday's front pages
Guardian social affairs editor Randeep Ramesh and Sunday Times education editor Sian Griffiths joined the BBC News Channel to review Sunday's papers.
They began by looking at the Observer's coverage of the result of the Irish referendum on allowing same-sex marriage.
The pair then moved on to the Sunday Times's lead story, suggesting that Labour has done a U-turn on its opposition to the government's plans for an In/Out referendum on membership of the European Union.
They also examined a Sunday Telegraph story about a 65-year-old woman giving birth to quadruplets.