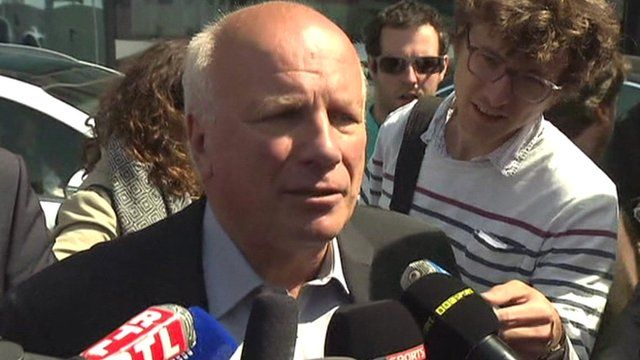 Video
Fifa corruption: Sepp Blatter 'must take responsibility' - Greg Dyke
The chairman of England's Football Association Greg Dyke has said Fifa president Sepp Blatter "must take responsibility" following the arrests of several senior officials on corruption charges.
And he repeated calls for Mr Blatter to be replaced as the head of football's governing body.
Mr Blatter was not among the 14 people charged by the US authorities on Wednesday with racketeering, fraud and money laundering.
Go to next video: Fifa is 'corrupt' Whittingdale tells MPs