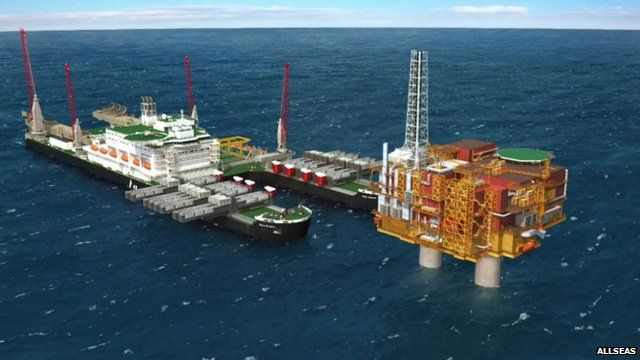 Video
How do you move a massive, redundant oil platform?
In a project that is big in every sense, oil giant Shell is taking on the mammoth task of removing and recycling the vast, redundant Brent Delta oil platform from the North Sea using a gigantic specialist ship.
This animation from maritime engineering company Allseas demonstrates the critical part of the process, which will see the top half of the platform lifted off its legs.
Video courtesy of Allseas
Go to next video: First UK-built oil rig for 25 years