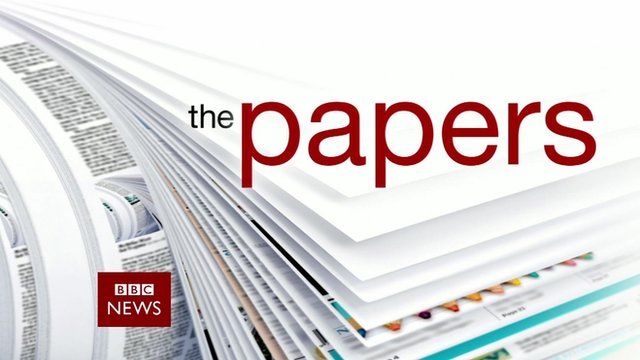 Video
The papers: Wednesday's front pages
Mina al-Oraibi, assistant editor-in-chief of the London-based Arabic newspaper Asharq Alawsat, and Telegraph economics commentator Liam Halligan joined the BBC News Channel to review the papers.
They began by discussing coverage in the Guardian and Metro of the resignation of Sepp Blatter as president of football's world governing body, Fifa.
The pair then moved on to the Daily Telegraph, which reports that Prime Minister David Cameron has approved a £7,000 pay rise for MPs.
They also examined the Scottish Daily Telegraph's front-page treatment of the death of former Liberal Democrat leader Charles Kennedy.