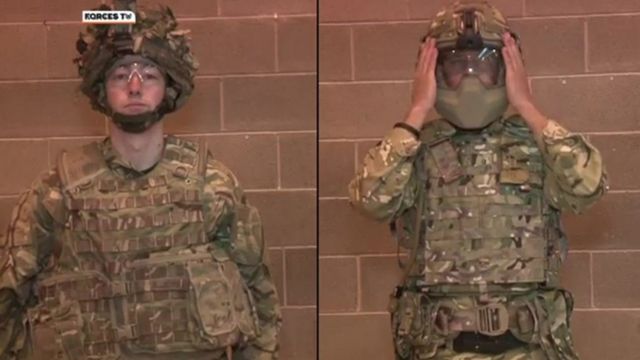 Video
Comparing the British army's new body armour with the old
British army soldiers have been equipped with new body armour, Virtus, which replaces Osprey.
The rollout began at the beginning of the year.
Described by the Ministry of Defence (MoD) as "one of the most advanced integrated body armour and load carrying systems in the world", the new armour has attracted some criticism, with soldiers saying its webbing - where ammunition and kit is stored - has been snapping.
The MoD says it is working with the armour's supplier to make improvements.
Footage courtesy Forces TV