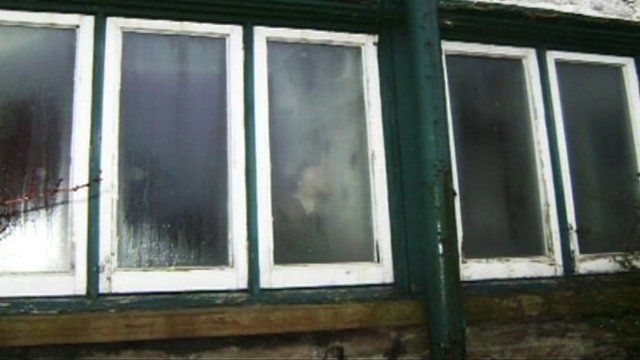 Video
Raised spirits on demolition site in Cumbria
A team of demolition workers has discovered a ghostly image while knocking down a former boarding house.
They were destroying an old property in Kendal, when they noticed something strange lurking in one of the windows.
Demolition worker, Robert Johnson said: "We take photographs of buildings before we demolish them, this was just a routine picture."
Son of the former landlady, David Grimshaw, believes the image is that of his late mother.
Dave Guest reports.
Go to next video: Singapore festival 'entertains the dead'