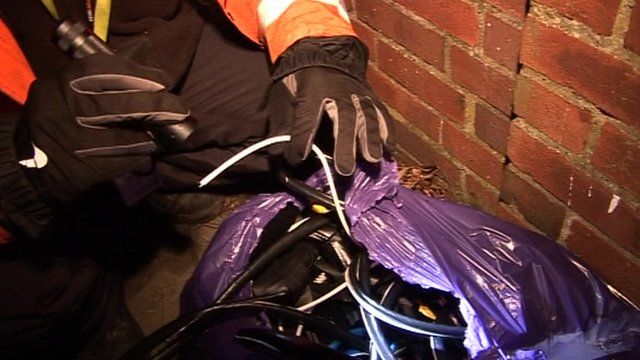 Video
War against metal thieves hots up
Police, politicians and business leaders have united in their fight to stop the rising tide of metal thefts.
Lead has been stolen from church roofs, broadband connections have been lost when phone lines disappear and over the last year 3.500 train services were disrupted because overhead cables had been stolen.
At a major conference in Kettering there have been calls for tougher measures to deter the thieves.
08 Feb 2012

From the section

England