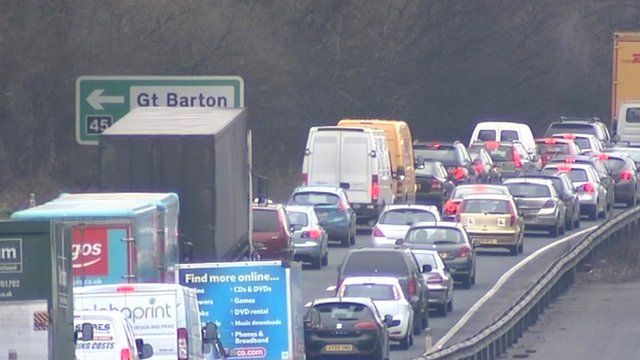 Video
Road trip highlights issues on notorious A14
A 70-mile trip by a Look East journalist along a stretch of the A14 has highlighted some of the issues facing users of the increasingly notorious east-west trunk road as its future was debated at a summit in Northamptonshire.
Business leaders and council officials claim that if major improvements are not made the eastern region's economy will suffer.
The road was going to be made into a six-lane carriageway under Labour but the coalition scrapped that plan on cost grounds.
29 Feb 2012

From the section

England