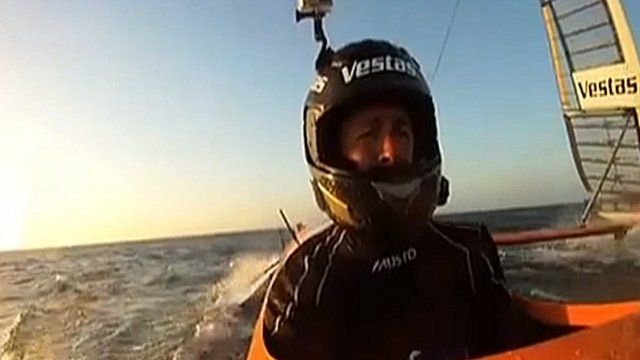 Video
Isle of Wight Vestas Sail Rocket2 in new speed record
A sailor claims to have "smashed" the sailing world speed record after almost 10 years of attempts.
Weymouth-based Paul Larsen sailed an average speed of 59.01 knots - with a peak speed of 63.5 knots - at Walvis Bay in Namibia.
They "smashed" the previous record of a 51.36 knots, Mr Larsen said. It will be verified by the World Sailing Speed Records Council.
The VESTAS SailRocket 2 boat was built on the Isle of Wight.