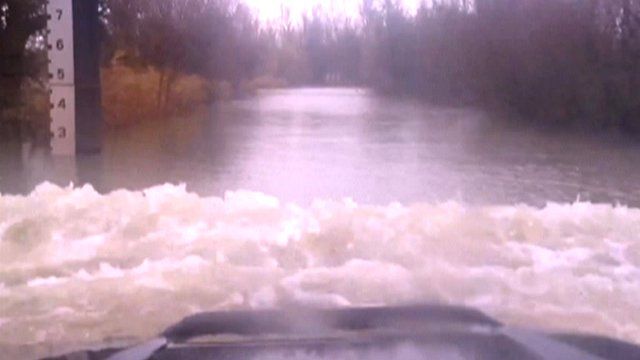 Video
Norfolk Police condemn actions of Welney flood driver
Norfolk Police have condemned the actions of a driver who drove through deep flood water and posted video footage on YouTube.
The driver ignored road closed signs to avoid a 30-mile detour.
At one point a tractor coming from the opposite direction on the road across the Welney Washes, created a wave which swamped the vehicle sending water pouring into the footwell.
Norfolk Police said the driver's actions had been "extremely irresponsible and dangerous".
"It is behaviour like this that puts the driver and passengers in danger and also could necessitate a call from the emergency services to retrieve you if you get into difficulty," police added.