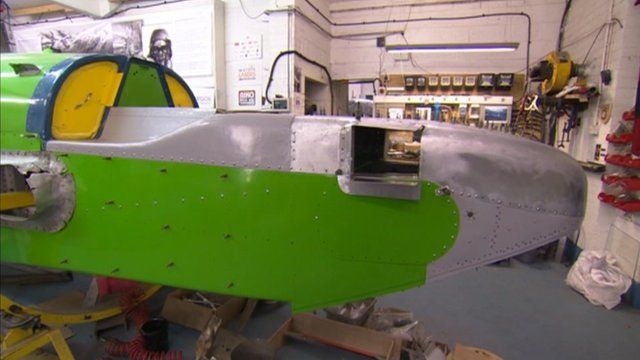 Video
Original Bluebird craft restored by volunteers
A team of volunteers in Tyneside have restored the original Bluebird craft which crashed in Cumbria more than 45 years ago.
Donald Campbell died in 1967, while trying to increase the world water speed record to above 300mph (480km/h) on Coniston Water in the jet-powered hydroplane.
The Bluebird remained on the lake bed for 34 years, but now, engineer Bill Smith and his team of volunteers have spent 17 years restoring it.
Once completed, the craft will be displayed in the Ruskin Museum in Coniston.