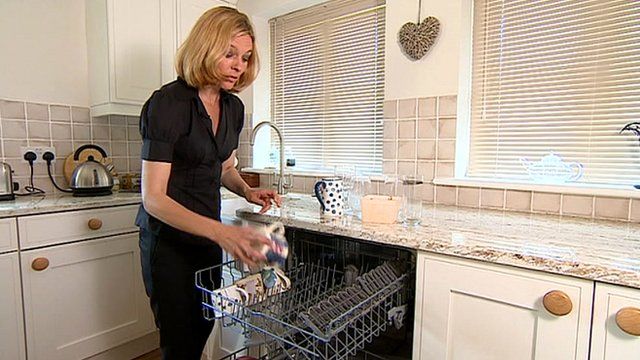 Video
Household appliances could be potential killers
Every year hundreds of house fires are caused by faulty domestic appliances, some resulting in fatalities.
Catherine Beresford from Ipswich, Suffolk was lucky to be out when a fire caused by her dishwasher destroyed the family home.
She was unaware her model of dishwasher had been recalled by the manufacturer until it was too late. The manufacturer Bosch had run a recall campaign and advertised in a wide range of press warning buyers about the risk of fire.
But questions have been raised about the effectiveness of some recall systems.
Reporter Julie Reinger talks to Graham Crisp from Suffolk Trading Standards who says only 10-20% of unsafe goods are recalled successfully.
Barry Mulcahy from Recall UK says there should be legislation to make UK manufacturers publish recall success rates.
Inside Out is broadcast on BBC One East on Monday, 7 October at 19:30 BST and nationwide on the iPlayer for seven days thereafter.