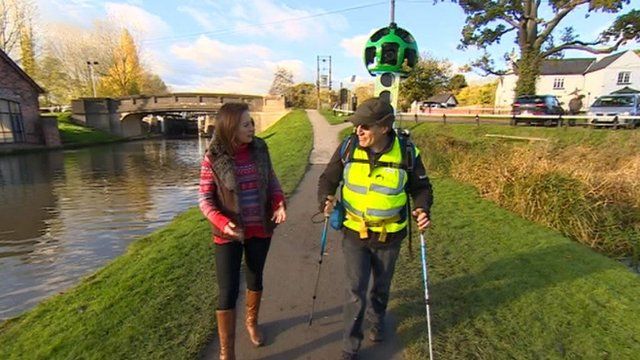 Video
Volunteers create 360-degree view of West Midlands canals
Volunteers have started to photograph canals in the West Midlands to help create a 360-degree online map.
Using a 40lbs (18kg) backpack equipped with 15 angled lenses called a Trekker, members of the Canal and River Trust have been walking along some of the region's canals.
The route around Hatton Locks in Warwickshire has already been covered, with plans to visit canals in and around Birmingham.
The captured images will then be stitched together using specialist software to create a 360-degree view which will feature on Google's Street View maps.
The trust hopes it will increase the number of tourists to the area's canals.
Go to next video: Google backpack for off-Street Views