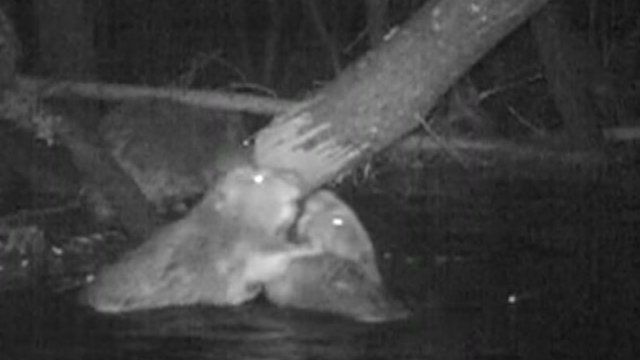 Video
Beavers filmed on Devon's River Otter
A group of beavers have been seen in the English countryside in what is thought to be the first such sighting in hundreds of years.
Three beavers have been filmed together on the River Otter in Devon.
Where they have come from is a mystery to the landowner David Lawrence.
A spokesman for the Department for Food, Environment and Rural Affairs said it was unlawful to release beavers in England and it was looking into what action to take.
Beavers were hunted to extinction in England and Wales during the 12th Century and disappeared from the rest of the UK 400 years later.
Go to next video: Camera traps film wild Devon beaver