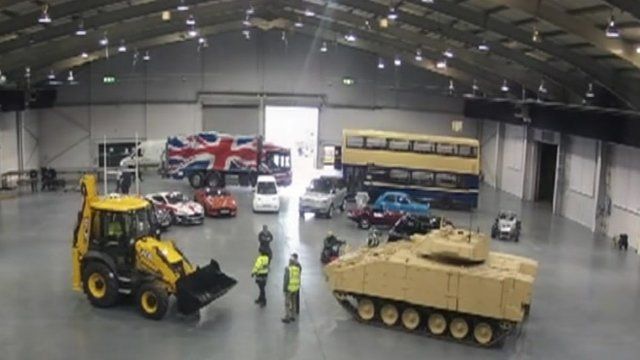 Video
Telford Centre shows Midlands' manufacturing products
Manufacturing in the Midlands, a region once known as the workshop of the world, is being marked with the gathering of locally-made products at The International Centre in Telford.
The items include cars from Morgan, MG, Aston Martin and Jaguar Land Rover as well as vehicles and machinery produced by JCB.
Carpets from Kidderminster and cookers from Shropshire also join the celebration of Midlands' production.
Go to next video: Economists predict export growth