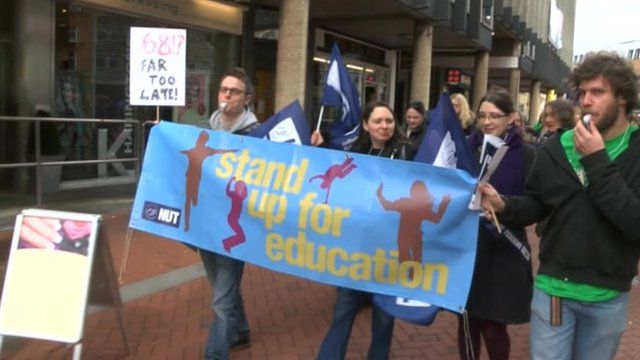 Video
National teachers' strike: NUT rallies take place in south
More than 300 schools in the South East were affected as thousands of teachers went on strike.
Members of the National Union of Teachers are angry over changes to their pay, pensions, and working conditions.
Rallies were held in Southampton, Reading, Guildford, and Portsmouth.
But Caroline Noakes, Conservative MP for Romsey and Southampton North, said teaching was not the only "demanding, difficult job".
Go to next video: Schools shut as teachers strike