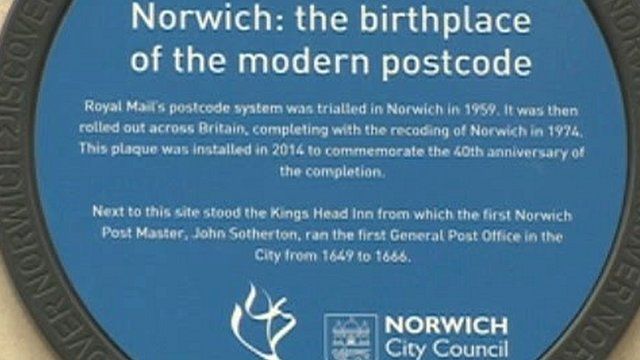 Video
Norwich plaque marks birthplace of postcode
Forty years after every town in Britain was given its own postcode, Norwich's pioneering role in testing them out has been recognised.
The city has unveiled a plaque marking it as the birthplace of the modern postcode in 1959.
The very first codes were just a single letter, introduced in London more than 150 years ago. Today, there are nearly two million, covering the whole country.
The technology, developed in the late 1950s, made the sorting of mail 20 times faster.
08 Apr 2014

From the section

England