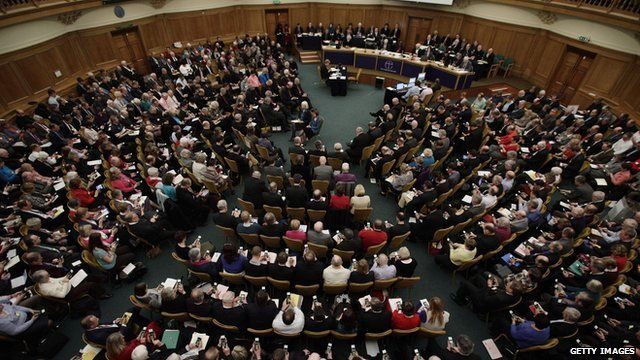 Video
CofE Synod to vote on women bishops
The General Synod of the Church of England is to vote on new proposals for legislation allowing women to become bishops.
Mary Judkins, a lay member of the synod from the Leeds Diocese, told Today presenter John Humphrys that she has always been in favour of women bishops, but that the previous legislation proposal was not "adequate".
However, Canon Simon Killwick, leader of the catholic group in the synod, said he does not believe it is the "will of god" that there are women bishops in the church.
First broadcast on BBC Radio 4's Today programme on Monday 14 July.