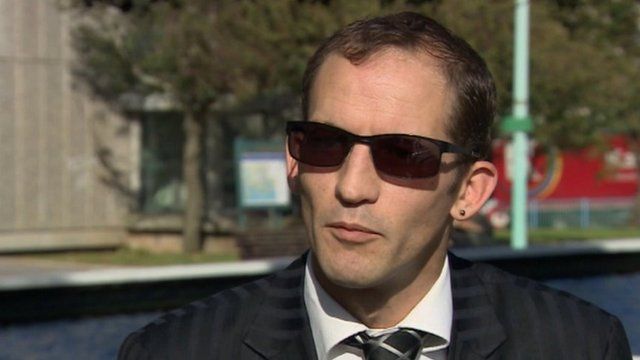 Video
Dragons' Den man Danny Bamping sues council for £5m
A businessman made bankrupt over non-payment of council tax has begun legal action against the authority for millions of pounds in lost earnings.
Danny Bamping, 40, appeared on Dragons' Den with his Bedlam Cube game in 2005.
But his business collapsed after Plymouth City Council issued a bankruptcy order in 2012. An ombudsman later said the council was at fault over the order.
The council said it had worked "incredibly hard" to collect the tax in the "most efficient ways".