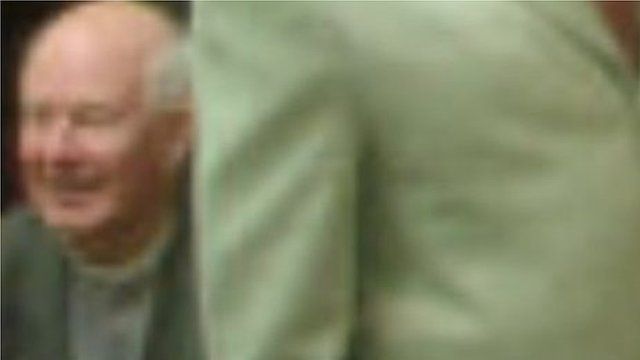 Video
CofE cannot stop abuse vicar using 'Rev' title, Welby admits
An alleged victim of an ex-vicar jailed for sex offences has criticised the Archbishop of Canterbury for saying he is powerless to stop the man using the title "Reverend".
Guy Bennett, who was a vicar in Oxted, Surrey, was sentenced to nine months in 1999 for indecently assaulting three girls.
Bennett was photographed in 2008 wearing a clerical collar.
Writing to Lucy Duckworth, who claims she was abused by the former vicar, Justin Welby said Bennett had been disqualified from holding any office in the Church.