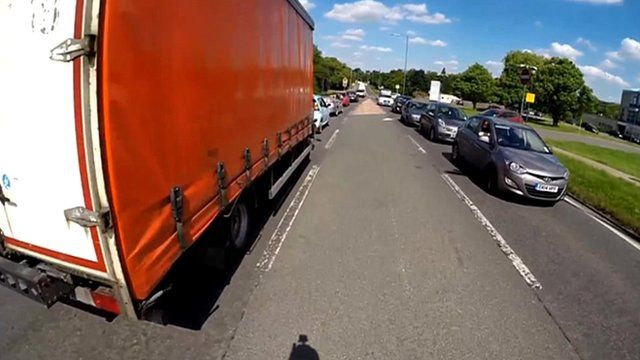 Video
Bad professional drivers caught on camera
BBC Inside Out reveals how an increasing number of cyclists and drivers are resorting to using small cameras to catch professional drivers who drive badly.
Presenter David Whiteley meets Dave Sherry, a cyclist and bus driver from Harlow, who tracks lorry, van and bus drivers whom he believes are driving irresponsibly.
He posts the films on YouTube and sends the worst examples of dangerous driving to the police, which has resulted in around 50 convictions.
Credit - headcam film footage is courtesy of Dave Sherry.
Inside Out is broadcast on BBC One East on Monday, 2 February at 19:30 GMT and nationwide on the iPlayer for 30 days thereafter.