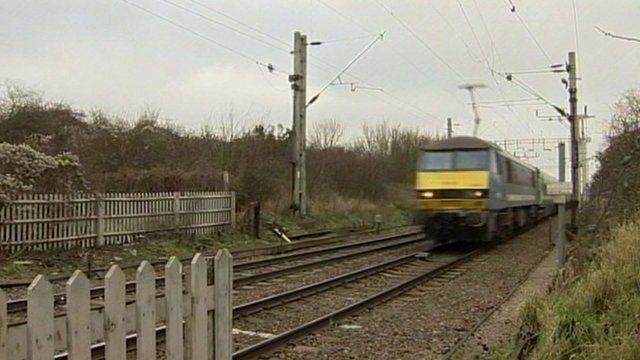 Video
Abellio Greater Anglia rail staff to train to spot suicides
The train operator on the rail line between London and Norwich is working with the Samaritans to reduce the number of people committing suicide on the tracks and at stations.
In 2014 the number of services affected increased by 1,700 to more than 8,000.
Platform gates and blue lights, which people are reluctant to cross experience in Japan has demonstrated, are being introduced.
And station staff will be trained to identify people potentially planning suicide.