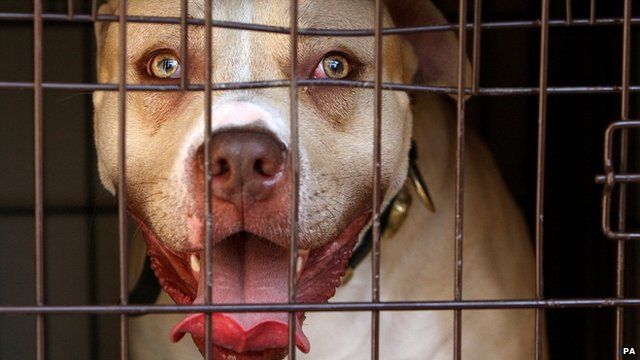 Video
Why are dog attacks on the increase?
BBC Inside Out has discovered a large increase in the number of dogs seized by police following attacks on the British public by both banned pit bulls and legal breeds.
In Nottinghamshire alone, the seizure of banned breeds and dangerous legal breeds has increased eight fold in the past three years, largely due to irresponsible backstreet breeding.
Reporter Sarah Sturdey went inside a secure dog kennel run by Nottinghamshire Police and spoke to PC Steve Feary about the extent of the problem.
She also met dog owner, Jason Cooper, who owns a banned pit bull, currently under threat of being put down in the police kennels.
So why are dangerous dog attacks on the increase?
Inside Out also met Jordan Ward from Coventry who is allowed to keep two pit bulls, normally banned, because he proved to the courts they were not a danger to the public.
He believes the wider problem of attacks lies in the upbringing and training of dogs by their owners.
Inside Out is broadcast on Inside Out East Midlands and West Midlands on Monday, 9 February at 19:30 GMT and nationwide on the iPlayer for seven days thereafter.
08 Feb 2015

From the section

England