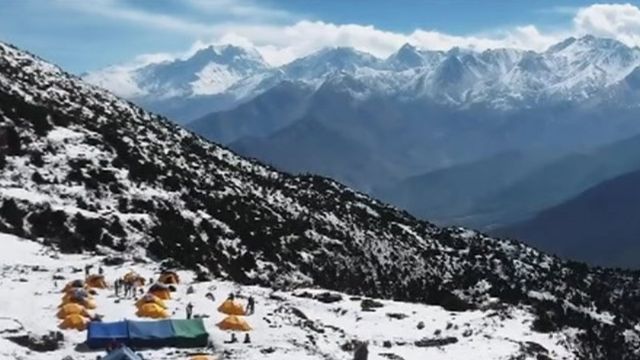 Video
Military climb 'death zone' of Dhaulagiri mountain without oxygen
A military team is attempting to climb the "death zone" of one of the world's highest mountains without oxygen.
The group, some from Yorkshire, are tackling the ascent of the Himalayan peak Dhaulagiri as part of a study into the effects of altitude on the body.
The summit is 8,167m (26,794t) high, and beyond 8,000m (26,246ft) climbers enter the freezing, oxygen-starved realm known as the "death zone".
The study will better prepare soldiers for fighting in mountainous terrain.