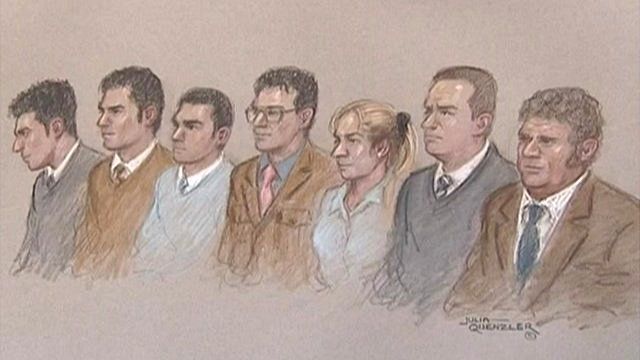 Video
Family denies exploiting vulnerable homeless men
Seven people from the same family have gone on trial at Luton Crown Court, accused of abusing vulnerable men and keeping them in captivity on a travellers' site in Bedfordshire.
The six men and one woman deny servitude and forced labour charges.
They are: James John Connors (Big Jim), 34; Johnny Connors, 28; Tommy Connors (Junior), 26; James (Jimmy) Connors, 24; Patrick Connors, 20; Josie Connors, 30; and Tommy Connors (senior), 52.