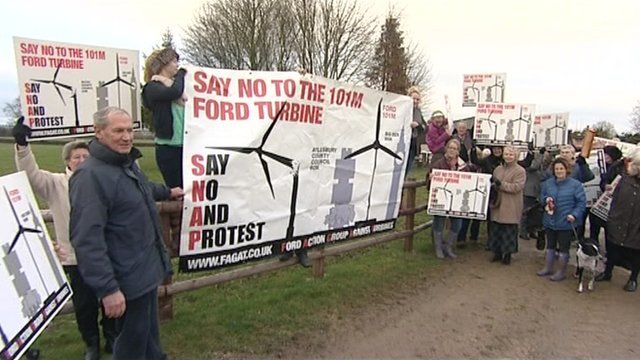 Video
Ford turbine protest blimp blown away in high winds
A blimp being used by Buckinghamshire protestors to indicate the height of a wind turbine has been blown away in high winds.
BBC South Today's Sinead Carroll said she had been expecting to see the blimp at the demonstration at Ford, near Aylesbury, on Friday.
Campaigner Martin Usherwood said they could not understand why the turbine was necessary, while farmer and applicant Jeremy Elgin said people should be "embracing" the idea.