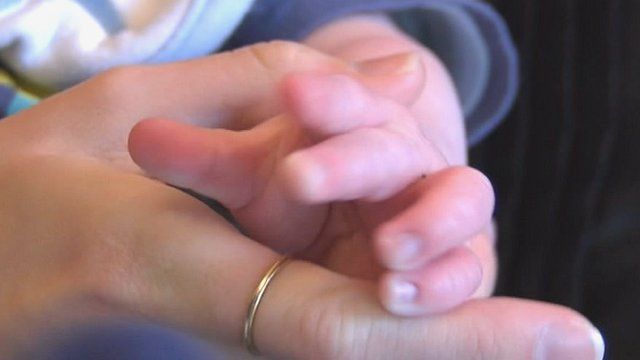 Video
Baby fulfils brittle bones mother's top ambition
A woman who has had more than 200 fractures after being born with a rare bone disease has achieved her ultimate goal by becoming a mother.
Marie-Ann Andrews, of Milton Keynes, has brittle bones and it was when she was a teenager that she decided to stop feeling sorry for herself and wrote a list of goals.
She has achieved all of them including the arrival of a baby boy.
There was a 50% chance that Mark would inherit the disease, but the 10-week-old is healthy and, his mother believes, helping her to help him.