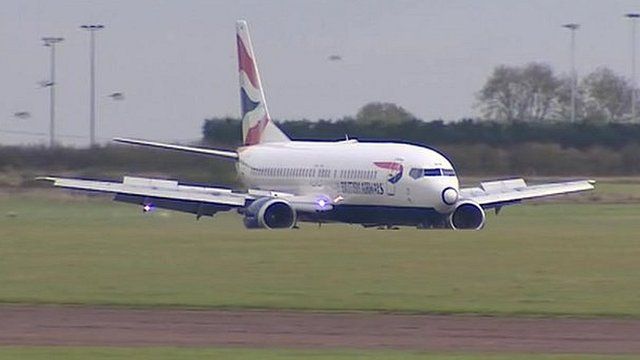 Video
British Airways Boeing 737 lands at Cranfield University
A Boeing 737 passenger jet has landed at Cranfield University in Bedfordshire where it will used by students as a research and training tool.
The B737-400 airliner has been donated to the university by British Airways following its retirement from service.
Prof Phil John, from the School of Aerospace, Transport and Manufacturing, said the plane would "provide a highly significant resource, unique in European academia, and further enhances our capabilities and industrial scale facilities at the university".
British Airways captain Marc Schavemaker, one of the pilots flying the aircraft to Cranfield, said: "With more modern and efficient aircraft coming into our fleet, it's great that we have the opportunity to donate this retired 737 for research and training purposes."
Go to next video: Woman, 100, in birthday glider stunt