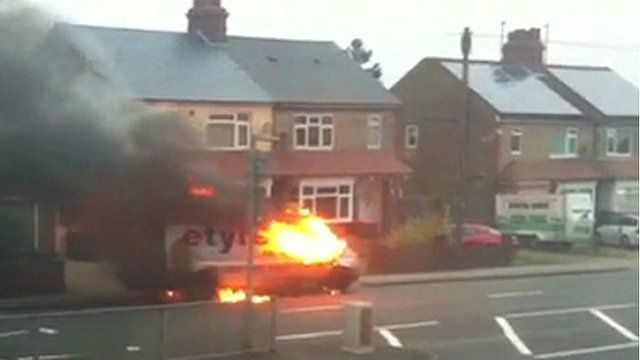 Video
Burning van rolls down Dunstable dual carriageway
A blazing van which appeared to have a handbrake failure, rolled down a dual carriageway and into a neighbour's front garden before setting another van alight.
The footage was captured by Dave Porter who spotted the burning vehicle on Luton Road in Dunstable earlier.
The road had to be shut while fire crews dealt with the blazing vans.
It is not yet known how the original blaze began.