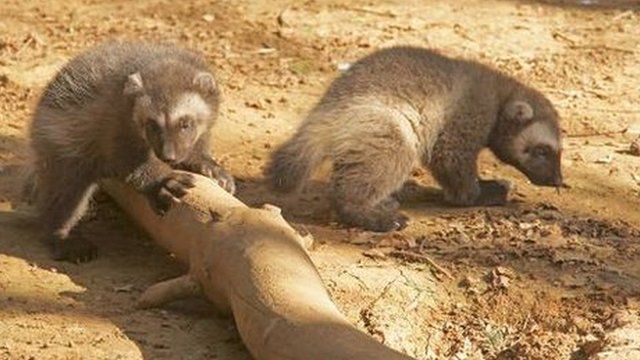 Video
UK's first wolverine cubs at Cotswold Wildlife Park
Three wolverine cubs have been born at Cotswold Wildlife Park in the first ever successful attempt to breed the species in captivity in the UK.
The park near Burford, in Oxfordshire, is part of the European endangered species breeding programme (EEP).
The new cubs were born to Sharapova and her mate Sarka at the end of January and recently emerged from their den.
The wolverine, which is part of the weasel family, was hunted to extinction in most of Europe in the 19th Century.