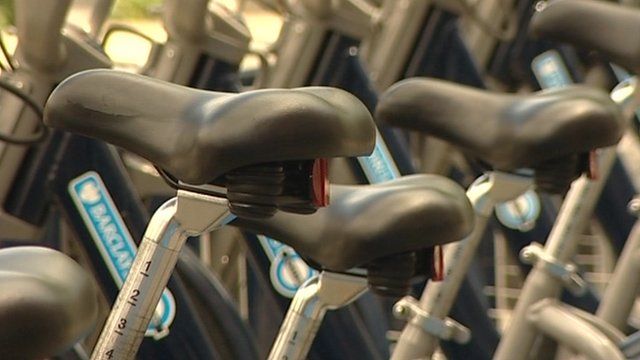 Video
'Boris bikes' scheme for Reading
A London-style bike hire scheme is being introduced in Berkshire.
Government money will help fund the scheme in Reading in 2013 with 200 bikes at about 20 locations.
The scheme is expected to be extended at a later date to include 500 bicycles at up to 50 sites. The main location for the bikes would be Reading station.
It is hoped the introduction of what have become known in the capital as "Boris bikes" will help ease at least some of Reading's notorious transport problems.