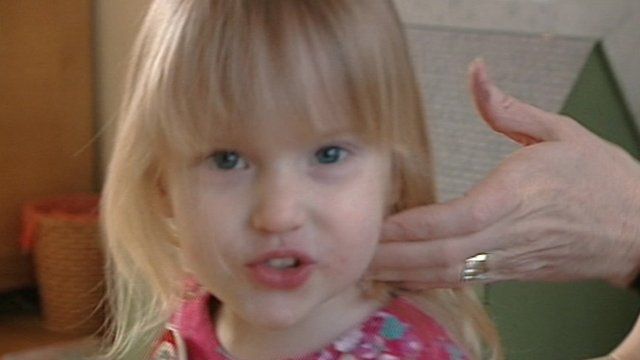 Video
Reading family's plea for Meningitis B drug vaccine
A family whose daughter lost part of one of her legs due to Meningitis B are leading a campaign for all children to be vaccinated with a new drug.
The Coneybeare family, from Reading, said Bexsero could save thousands of lives, especially among the under fives, who are most at risk from the disease.
Eleanor Coneybeare's parents met with their MP Rob Wilson and the parliamentary private secretary for health to put pressure on Health Secretary Jeremy Hunt to add the drug to the roster of childhood immunisations.