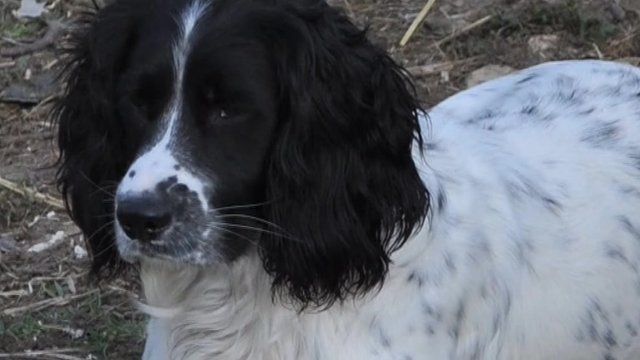 Video
Berkshire pet owner has five dogs stolen in just over a year
A man who has had five dogs stolen in just over a year is calling for an overhaul of council dog warden procedures.
Steve Jones from Compton, Berkshire, said he was charged hundreds of pounds after some of his dogs were found.
Slough Borough Council, which found one of the dogs, said Mr Jones could not expect tax payers to cover the costs.
Jenny Haynes, from DogLost.co.uk, said councils could not afford to keep lost dogs for more than a week.