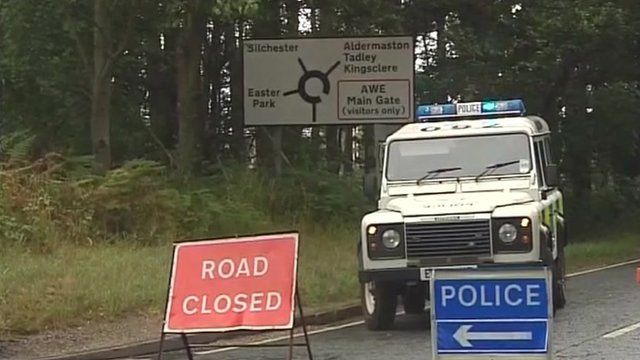 Video
Weapons firm AWE fined £200,000 for fireball
The Atomic Weapons Establishment has been fined £200,000 for a safety breach during a fire at its Berkshire site which resulted in an employee suffering burns.
Judge Richard Parkes QC told the hearing at Reading Crown Court the firm must also pay £80,258 in prosecution costs and a £15 victim surcharge.
Employee Ashley Emery, from Basingstoke, Hampshire was injured when a fireball erupted in his face at the Aldermaston site in August 2010.
He will receive £2,500 in compensation.