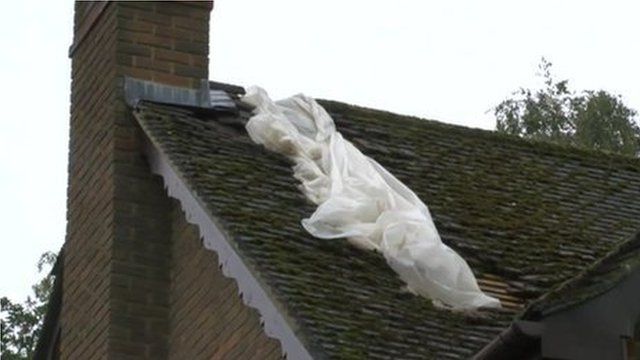 Video
Lightning bolt leaves hole in Finchampstead house roof
Lightning has struck a house in Berkshire, leaving it with a hole in the roof and two collapsed ceilings.
Firefighters who attended the house in Little Fryth, Finchampstead said the lightning travelled through the main beam of the house on Sunday afternoon.
Phone and electricity lines are still down in the street according to neighbours.